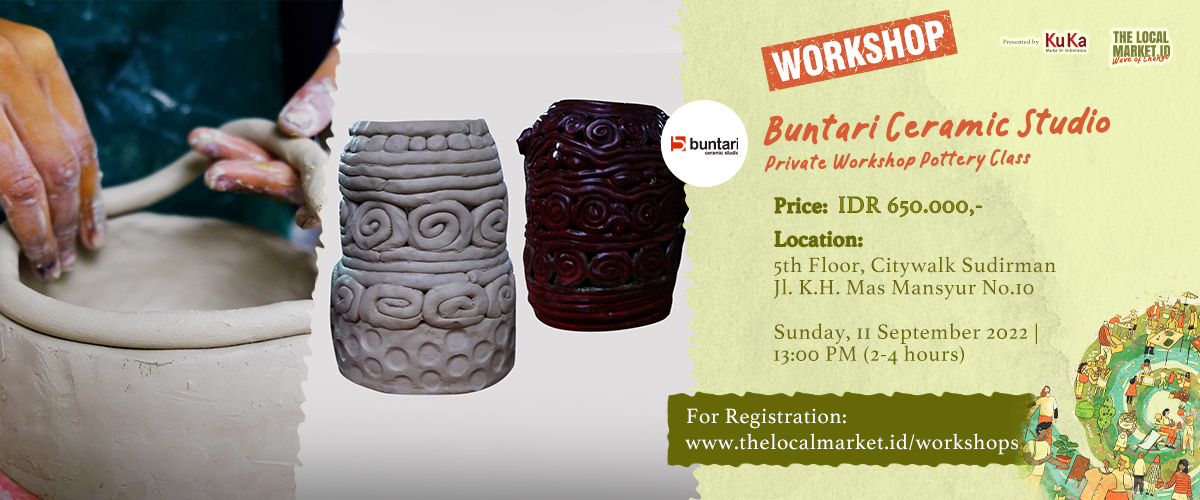 PRIVATE WORKSHOP POTTERY CLASS
PRIVATE WORKSHOP POTTERY CLASS
The Local Market - Sept Edition
The Local Market - Sept Edition
Citywalk Sudirman
Sunday, 11 September 2022 | 13.00 PM
Pilin Pinching technique is a development technique in the formation of ceramic objects that combines pinch techniques and the formation of motifs simultaneously. The process of making these ceramics can be objects that are developed wider than their dimensions and visual exploration such as vases, sculptures and other functional objects.
Teknik Pilin Pinching merupakan teknik pengembangan dalam pembentukan benda keramik yang mengkombinasikan antara teknik pijit dan pembentukan motif secara bersamaan. Proses pembuatan keramik ini dapat berupa benda yang dikembangkan lebih luas dari dimensi dan eksplorasi visualnya seperti vas, patung dan benda fungsional lainnya.
WORKSHOP DETAILS
Class Size : 20 people
Contact : 08895369723 (Oktarina Isnaini)
Ticket : Rp. 650.000
INCLUDE

Private mentoring
1000 gr clay
Engobe coloring
Kiln firing
TIME

Sunday, 11 September  2022 | 13:00 PM (2-4 hours)
SPEAKER

Oktarina Isnaini is an artist and business owner. Graduated from Indonesian Art Institute Yogyakarta with leathering major and currently active in producing batik and ceramic art.
WHAT PARTICIPANTS WILL LEARN
They will learn ceramic basic knowledge theoritically and practically
WHO MIGHT BENEFIT FROM ATTENDING THIS CLASS

People who likes creative craft and art

---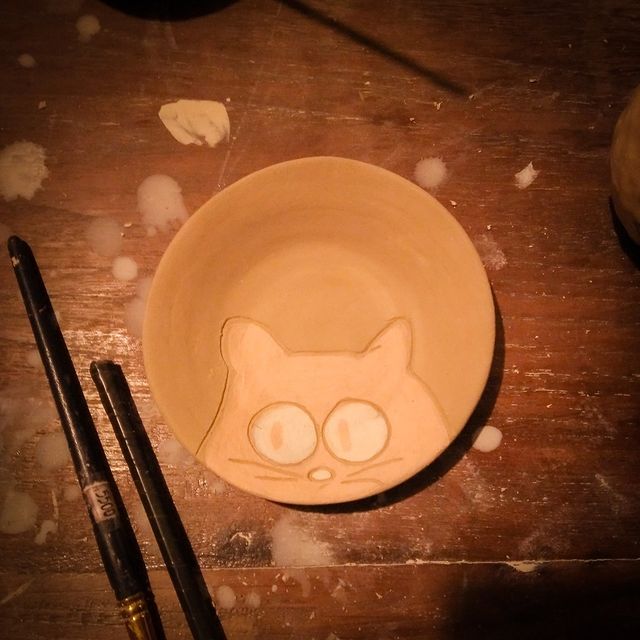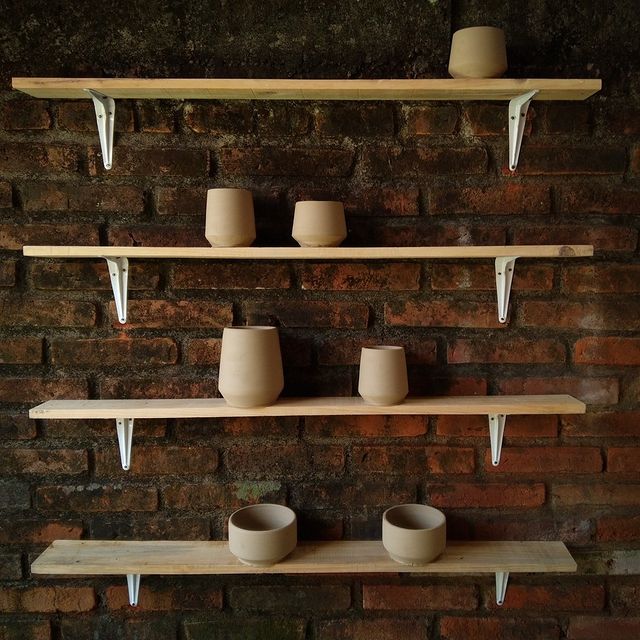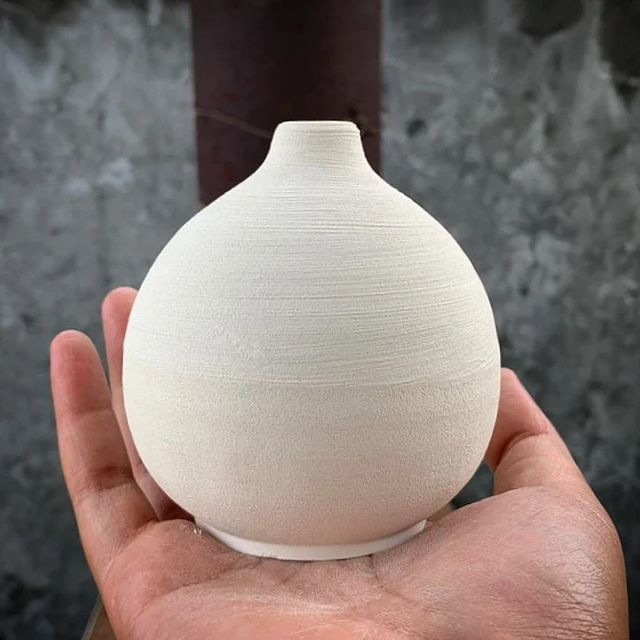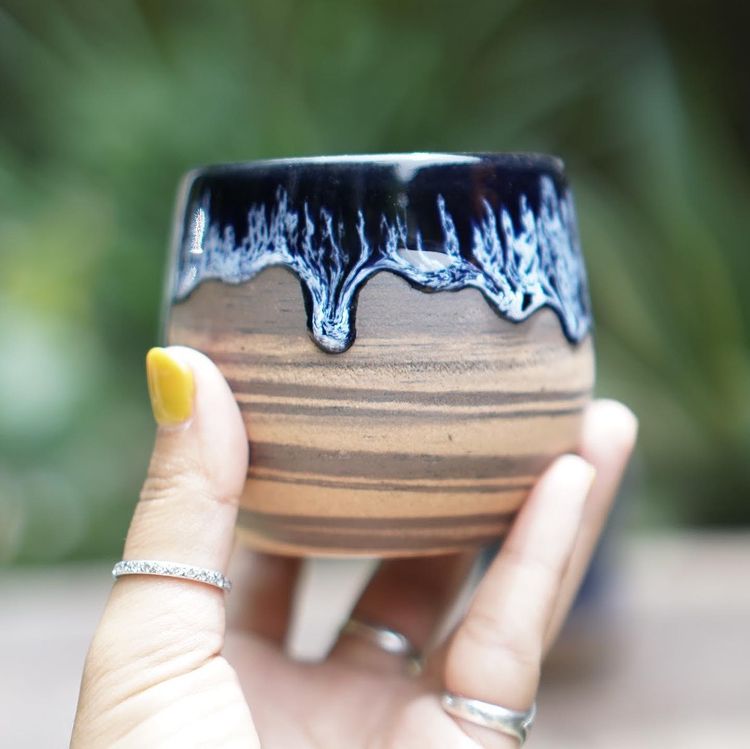 ---
---