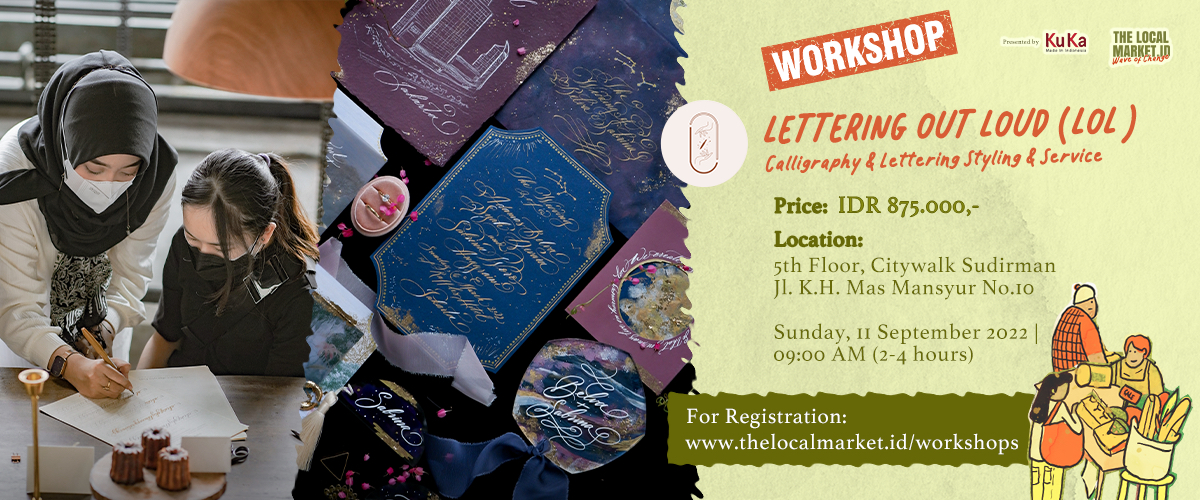 CALLIGRAPHY & LETTERING STYLING & SERVICE
CALLIGRAPHY & LETTERING STYLING & SERVICE
The Local Market - Sept Edition
The Local Market - Sept Edition
Citywalk Sudirman
Sunday, 11 September 2022 | 09.00 AM
Flatlay styling is a photographic creation where various objects are arranged in such a way on a flat plane. Flatlay styling is generally used to display a series with a variety of objects that have a continuous meaning where the purpose is to show the composition / elements / contents / components of a theme.
The photography flatlay that will be given at the workshop is a photography styling that is usually used to arrange the composition of various accessories & stationary in weddings.
Flatlay Styling this time will be created according to the specialization of Lettering Out Loud, namely with a touch of calligraphy. This flatlay styling can also be applied in arranging objects at weddings can also be applied to other photo styling, for example as an idea when making product photos.
Flatlay styling merupakan kreasi fotografi dimana beragam object ditata sedemikian rupa di suatu bidang datar. Flatlay styling umumnya digunakan untuk menampilkan suatu rangkaian dengan beragam object yang memiliki makna berkesinambungan dimana tujuannya untuk memperlihatkan komposisi/unsur/ isi/ komponen suatu tema.
Flatlay fotografi yang akan diberikan pada workshop merupakan styling fotografi yang biasanya digunakan untuk menata komposisi beragam aksesoris & stationary dalam acara pernikahan.
Flatlay Styling kali ini akan dikreasikan sesuai dengan spesialisasi Lettering Out Loud yakni dengan sentuhan calligraphy. Flatlay styling ini pun selain bisa di aplikasikan dalam menata objek di acara pernikahan dapat juga diaplikasikan ke dalam styling foto lain, misalnya sebagai ide saat membuat foto produk.
WORKSHOP DETAILS

Class Size : 12-15 Pax
Contact :  0

82118998112 

(Risma)
Ticket : Rp. 875.000
WORKSHOP DETAILS

Handout workshop
Practice Sheet
a bundle of Handmade Paper
2 brush pen
Paperbag
TIME

Sunday, 11 September  2022 | 09:00 AM (2-4 hours)
SPEAKER

Risma Restu W. Creator Lettering Out Loud

WHAT PARTICIPANTS WILL LEARN
How to practice Calligraphy Handwriting in Basic.
How to make a Basic Component of Wedding Keepsake.
How to Styling a paper in Wedding Keepsake.
How to make an arrangement for Flatlay Photograph.
How to styling a Flatlay Photography
WHO MIGHT BENEFIT FROM ATTENDING THIS CLASS

Creative Person enthusiast.
Calligraphy art enthusiast.
People who have a business in creative industry esp wedding Industry.
WHAT TO BRING
Basic Stationary : Pensil, penghapus, gunting, flatlay component incase you need (parfume, velvet ring box, jewlery, etc). Handphoe/Kamera.

---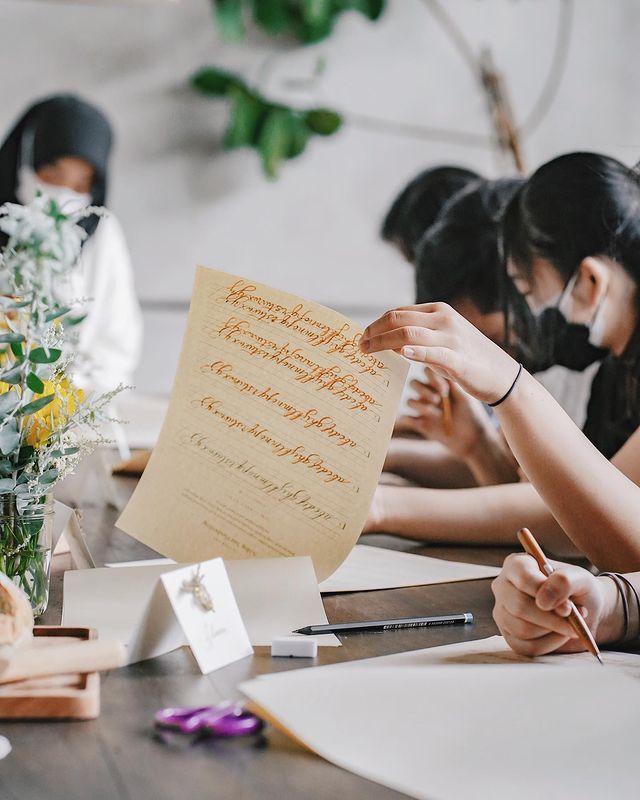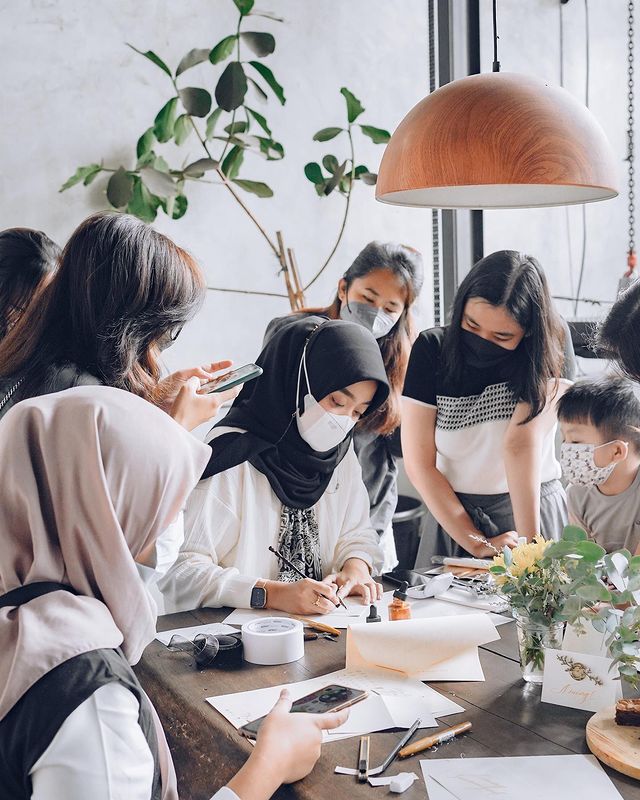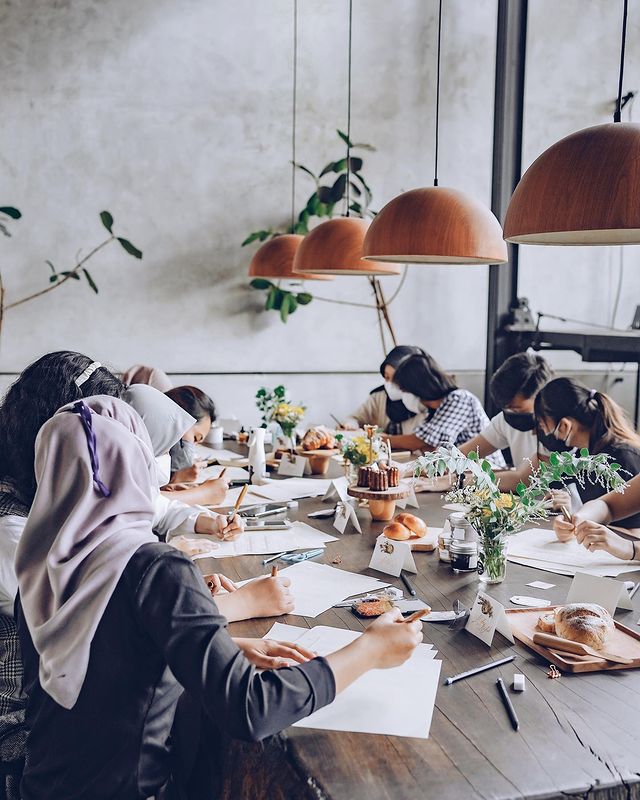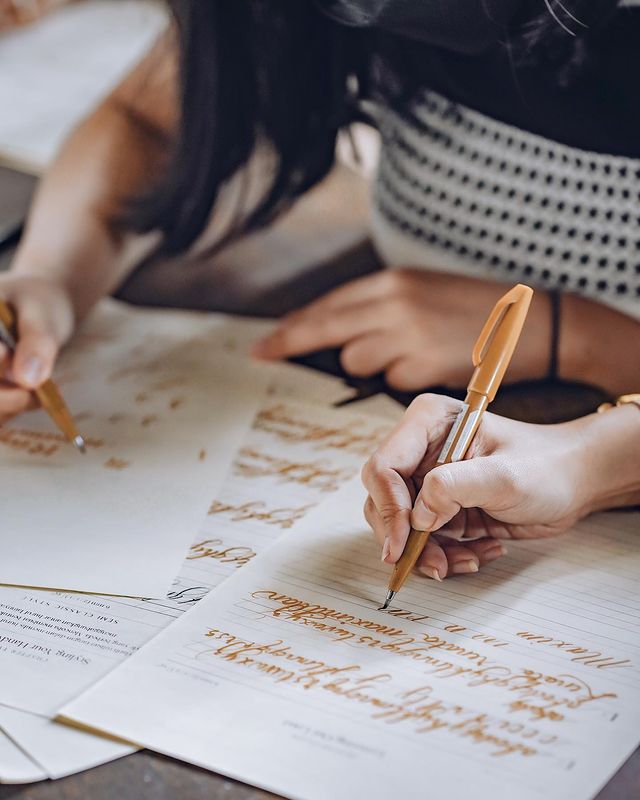 ---
---